CRAFT Editorial Feedback
Are you looking for feedback on a piece of short fiction? Whether you're applying to workshops, residencies, or MFA programs, or polishing a piece to submit to lit mags or writing contests, or seeking notes for any reason, we are so pleased to offer editorial feedback on flash fiction and short stories up to 6,000 words.
We've carefully chosen a small team of qualified editors to provide critique. For each piece sent through our editorial feedback category, we will return to the writer line-level editorial notes, as well as a global letter discussing the strengths of the writing and the recommended focus for revision. While editorial feedback is inherently subjective, our criticism will always be actionable and encouraging.
We may decide to close this category in any given time period once we have reached our editors' capacity to complete feedback in a timely manner. All work sent through our editorial feedback platform will also be considered for publication in CRAFT. Should we accept your story, the feedback fee will be refunded.
If you have questions about submissions, please send an email to: contact (at) craftliterary (dot) com
---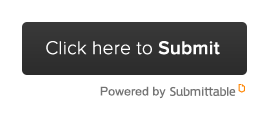 ---
Guidelines:
CRAFT Editorial Feedback is open to all fiction writers

International submissions (written in English) are welcome

Fiction only

Please send work in English only

6,000 word count maximum—short fiction only

Please send .doc or .docx if you are able so that we can use track changes for margin notes

Please double space and use 12 pt Times New Roman font

Work that has received editorial feedback is not eligible for submission to

CRAFT

contests

We strongly discourage simultaneous submissions in conjunction with editorial feedback: if your piece is already under review by our team and you withdraw it, we will not be able to offer a refund; if you withdraw your piece before we have begun feedback, we will be happy to let you substitute another story of equal length

---
Cost:
Flash Fiction up to 1,000 Words (one flash piece or up to three microfiction pieces totaling fewer than 1,000 words): $59

Short Story 1,000 to 3,500 Words (one short story): $79

Short Story 3,500 to 6,000 Words (one short story): $99
---
Our Editorial Feedback Team:
ALYSE BURNSIDE is a writer living in Brooklyn. She is currently a creative nonfiction MFA candidate at the University of Las Vegas, Nevada, where she is working on a collection of essays about surveillance culture, the seduction and fear of seeing and being seen, loneliness, and anxiety. She is also working on a memoir of her grandmother, who worked as a typist at Area 51 before becoming a spiritualist healer, and channel to an ancient Lemurian shaman.
---
ALYSON MOSQUERA DUTEMPLE is a writer from New Jersey with an MFA from Warren Wilson College. She has been nominated for a Pushcart Prize, Best Small Fictions, and Best Microfiction, and longlisted for PRISM international's Grouse Grind Lit Prize for V. Short Forms. Her work has appeared, or is forthcoming, in Passages North, Wigleaf, Atticus Review, Pithead Chapel, Okay Donkey, and matchbook, among others, and has recently been selected for inclusion in The Middle of a Sentence, The Common Breath's short prose anthology. She reads fiction for CRAFT.
---
SUZANNE GROVE currently serves as the associate editor for CRAFT. Her fiction and poetry appear or are forthcoming in The Adirondack Review, Barren Magazine, The Carolina Quarterly, No Tokens, Okay Donkey, The Penn Review, Porter House Review, Raleigh Review, XRAY, and elsewhere. She has also received honorable mention for her fiction appearing on Farrar, Straus & Giroux's Work in Progress website. You can find her at SuzanneGrove.com.
---
KATELYN KEATING (she/her) was the editor in chief of CRAFT from 2018 to 2021 and now serves as editor at large. She was a 2017 fellow of the LA Review of Books Publishing Workshop and has been on their faculty since 2018, overseeing PubLab, leading the magazine track as a program manager, and serving as the publisher coordinator for LITLIT: The Little Literary Fair. She is a production manager with Berrett-Koehler Publishers, and was the production and operations manager at Prospect Park Books until it left California in 2021. Her essays appear in Crab Orchard Review, Flyway, Lunch Ticket, Tahoma Literary Review, and elsewhere. Katelyn has an MFA from Antioch University Los Angeles, where she worked for two years on Lunch Ticket, serving as editor in chief for issues 11 and 12. Twitter: @katelyn_keating
---
CLAIRE LOBENFELD is a music journalist and fiction writer. She has a degree in creative writing from The New School and her fiction has appeared in Catapult and Jellyfish Review. Both 50 Cent and Miho Hatori have called her their favorite music writer. She lives in Los Angeles with her partner and their cat.
---
VAL M. MATHEWS is a big-hearted, fun-loving editor at The Wild Rose Press, a small traditional publishing house in New York. She also teaches courses in editing for Queen's University in Ontario, Canada, and for the Editorial Freelancers Association in New York City. She earned an MA in Professional Writing from Kennesaw State University and a BFA from the University of Georgia. Fun fact about Val: She's been an FAA-certified flight instructor for over twenty-five years, and in the past, she flew Lear jets for a living.
---
SAM RISAK is the editorial assistant for interviews and art & marketing at CRAFT as well as a reader/reviewer for TAB: The Journal in Poetry & Poetics. She has an MFA in creative writing and an MA in English literature from Chapman University. Her works are published or forthcoming in Writer's Digest, Lit Hub, AWP's The Writer's Chronicle, Terrain.org, Los Angeles Review of Books, Entropy, Barrelhouse, and the Crab Orchard Review. Twitter: @sam_risak
---
VANDANA SEHRAWAT holds a creative writing MFA from Boston University, where she was also a teaching fellow, and an MA from the University of East Anglia, UK, where she was awarded the South Asian Bursary and her novel dissertation was shortlisted for the Curtis Brown Prize. Vandana's fiction has appeared in Chicago Quarterly Review #32. She was a finalist for the recent Mslexia Novel Competition and the Iowa Review Short Story Award 2018, and longlisted for the Commonwealth Short Story Prize 2020. She reads fiction for CRAFT. Twitter: @SehrawatVandana
---
DAVID K. SLAY completed a two-year program of short story writing workshops in the University of California, Los Angeles, Writers' Program. His work can be found in a number of diverse literary journals, including Gold Man Review, Calliope, ImageOutWrite, Wards, The Magnolia Review, Toho Journal, and others. Nonfiction craft articles are in CRAFT and Submittable's Content for Creatives. He has been a submissions reader for CRAFT since 2019 and has served as a guest editor for Vestal Review. He lives in Seal Beach, California.
---
CYNTHIA ZHANG is a PhD student in Comparative Studies in Literature and Culture at the University of Southern California. Her work has appeared or is forthcoming in Kaleidotrope, On Spec, Phantom Drift, and other venues. Her debut novel, After the Dragons, comes out with Stelliform Press in August of 2021.