CRAFT Elements Contest
2020 CRAFT Elements Contest: Conflict
Open: June 1 to Aug 3, 2020
---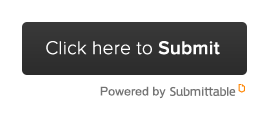 ---
Conflict (n): the opposition of persons or forces that gives rise to the dramatic action in a drama or fiction
Elements is back! This summer we are looking for conflict. Tension. X vs. Y stories. Strong narrative arcs (or other shapes—see the Alison quote below). We want to hold our breath, be surprised; we want to feel conflicted.
Please send your well-crafted, well-rounded stories and standalone excerpts that hinge on conflict.
"If a narrative naturally wants to flow toward its end but doesn't want to get there yet—the pleasure's in the journey—it might hold back by strewing conflicts, boulders, along the way, as an adventure story might. But it might be bored by classic conflict, so instead lingers by flowing along an extravagant arabesque of detours: this is what meandering narratives do. A meander begins at one point and moves toward a final one, but with digressive loops." — Meander, Spiral, Explode: Design and Pattern in Narrative by Jane Alison
---
---
2020 GUIDELINES:
Open June 1, 2020 to August 3, 2020

CRAFT Elements Contest submissions are open to all writers

International submissions are allowed

Short fiction only: including short stories and standalone excerpts of longer work such as longform stories, novellas, and novels (as long as the excerpt truly stands alone and functions like a story)
Please submit work in English only

6,000 word count maximum

We review literary fiction, but are open to a variety of genres and styles—our only requirement is that you show excellence in your craft

Previously unpublished work only—we DO NOT review reprints or self-published writing for contests

We allow simultaneous submissions—writers please withdraw your piece if your work is picked up elsewhere

We allow multiple submissions—please submit each piece as a separate submission accompanied by a reading fee

$20 reading fee per story/entry

All entries will also be considered for publication in CRAFT

All entrants will receive an exclusive digital compilation next winter that includes: the winning pieces with the winners' craft essays; excerpts from the finalist pieces; notes from the readers and editors about the reading process; and more

Please double-space your submission and use Times New Roman 12 pt font

Please include a brief cover letter with your publication history (if applicable)

We do not require blind submissions
Friends, family, and associates of our editors are not eligible for consideration for the award. Work that has received feedback through our Editorial Feedback Platform is not eligible for submission to CRAFT contests.
---
AWARD:
The three winning writers will each receive $1,000 and publication in CRAFT of their winning story and accompanying craft essay (author's note).
---
---
Elements is an occasional contest (keep an eye on the Calendar for announced contests). The first CRAFT Elements Contest was held in September and October of 2018.